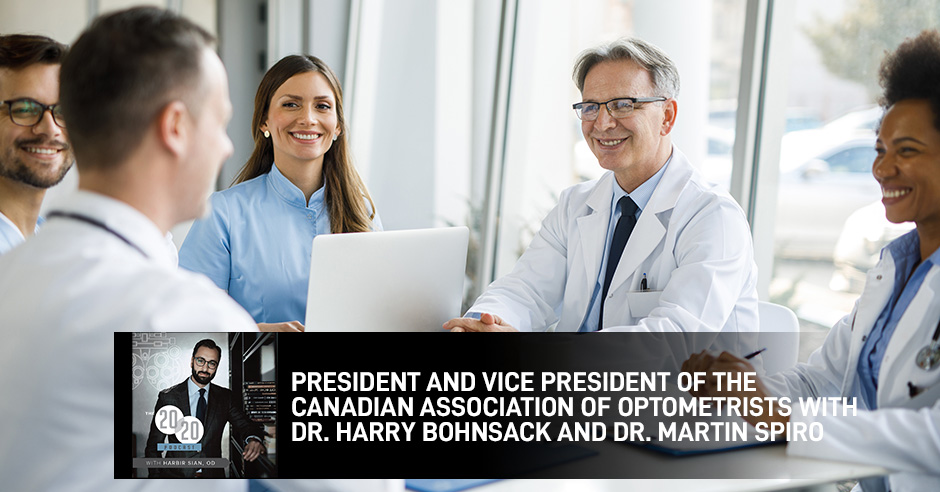 The 38th Congress of The Canadian Association of Optometrists convened in Quebec City last month. Harbir Sian had the opportunity to sit down for a conversation with outgoing President, Dr. Harry Bohnsack, and incoming President, Dr. Martin Spiro. In this short episode, Drs. Bohnsack and Spiro discuss the current initiatives the CAO is currently working on to support the growth of optometry across Canada. They also share their journeys toward their roles in CAO, bringing their experiences from the ground up to best serve the association. Tune in to this conversation and gain insights on the important work CAO does to bring the profession together across the country.
—
Watch the episode here
Listen to the podcast here
President And Vice President Of The Canadian Association Of Optometrists With Dr. Harry Bohnsack And Dr. Martin Spiro
Thank you so much for taking the time to join me here. I'm super excited. I'm here in Quebec City for the 38th Congress of the Canadian Association of Optometrists. It has been an amazing time. Quebec City is beautiful. It's a wonderful city. I am very fortunate and honored to have these two amazing guests with me here, Dr. Harry Bohnsack, who is the current President of the CAO, and Dr. Martin Spiro, who is the Vice President and soon-to-be President of the CAO. It's an honor to have you both here to be able to speak about CAO and Congress. Thank you very much for joining me on the show.
It's an honor to be here. Thanks for asking us.
Thank you. I'm a big fan of the show. I'm happy to be here in my home province and get a chance to be in it. I appreciate it.
Thank you very much. Honestly, it's a beautiful venue. The city is wonderful. It's my first time here in Quebec City. I was happy to be here and get to explore a little bit. We're going to talk about this anyway. We will talk about Congress, the value it brings, and why it's such a great event to attend. It's my second time attending Congress. The first time was in Victoria a few years back.
First, I would like to talk a little bit about yourself, Dr. Bohnsack, as President and your journey through the CAO. When I ask questions, it's because I'm asking for my selfish reasons, but I know that I'm not the only person who would like that information. One of the things I wanted to better understand was a little bit more about the CAO, what it looks like from the inside, the executives who comprise that, the board, and so on. What is the value the CAO brings to Canadian optometrists?
Typically, a lot of our council members are going to have served in their provinces first. Many of them have already been president of their provincial association. Not all, but many will have served on their provincial councils. I served as a New Brunswick delegate to the CAO for a number of years. At some point, I got a tap on the shoulder, and somebody said, "Would you like to go through the chair?"
It means that you will take the position of treasurer. It's typical that the treasurer then takes a step forward, becomes vice president, each of those roles for two years, and then eventually moves into the position of president, assuming that the council votes that way. It doesn't have to happen that way but it typically does. I've been on council for years. I've served now as president for two years this 2023. We will hand it over to the capable hands of Martin Spiro.
I'm glad I caught you in the last few days of your official role as president. From the president, you go to the past president. That is if I'm not mistaken more of an advisory role. Is it still quite heavily involved?
We're still on the council. We still vote and bring our perspectives. However, we're very intimately involved with the day-to-day things that are going on with CAO as president. We would communicate with the CEO on a weekly basis. We would know all of the stuff that's going on. We spend at least 1 hour, sometimes more, or sometimes 2 on that call every single week to know exactly what's going on with optometry and how it affects what's going on inside of CAO. As past president, that's not the degree of contact that I will have with the profession. That will be Martin's role.
It's going to be a step up for you and more responsibility for you now, Martin. Tell me about what you expect to see or do as a president.
First, I had a great role model and mentor, Harry. As vice president, you get brought along in the rope. In my last year of this mandate, I traveled with Harry to different conferences and different meetings to meet with different provinces and even to Washington for Optometry's Meeting to network and get to know what's happening down in the US in terms of optometry. I'm ready to take that on. I've also been the Quebec representative on CAO for quite a while. Having had years of board experience, it's a big honor and a humbling pleasure to be able to serve in this position. I'm looking forward to bringing that level up in optometry across the country.
It's nice to know that you have to go through the process. It's not just somebody stepping in out of the blue. You have to understand from the ground up not only how the association works but optometry across the country and what it's like and have that be that expertise. The other part of the question was this. The average optometrist across the country may be wondering, "I understand the CAO is there. What does the CAO represent? What is the mandate? What is it doing for us optometrists across the country?"
A lot of people are very knowledgeable about that, and a lot of people don't know a whole lot about that. You know what your provincial association does. They get involved with specific things, including fee negotiation and so forth. You probably have a fairly good understanding of what they do on your behalf, but CAO also does a number of things. You can imagine your provincial association is going to work on things that are relevant in your particular province, but there are issues that go beyond one province and deal with things that affect every province.
For example, when we come to national advocacy and speak to the federal government about getting involved in some of the issues that they play a fundamental role in. One of them is access to care for indigenous populations. That's funded under NHIB. That is a very important issue for Canada to address the lack of care in rural and remote indigenous communities. That makes sense for that to be done at a federal and national level.
There are a number of other issues that benefit members from coast to coast. It doesn't make sense to do it ten times over. It makes sense to do it once. We can get into the detail, but I'll mention it briefly. For example, insurance is very important for optometrists. Third-party insurance is a big part of where our income can come from. You may have noticed that a lot of the third-party plans haven't changed a whole lot since the '90s.
The fees are often very similar to what they were back then. Coverage for glasses hasn't changed a whole lot. It's up to us to educate them and to let them know exactly why the outdated coverage doesn't apply anymore with widefield imaging, OCTs, and all the sophisticated examination components that we now have. It doesn't make sense to have the same coverage levels that they used to. That's another big one.
That's something that's on a lot of our colleagues' minds. It's nice to know that our association is working toward those things that are going to benefit us across the board and the country. Reasons like that are reasons why we and our colleagues should try to be more involved or support the association in as many ways as we can. That's very important.
Another big thing that we do is bring that profession together as well across the country. We're here at Congress. There are members from all across East Coast to West Coast. It gives us a good chance to all network together, learn best practices, exchange, and get CE from leading optometrists that are known nationally that give the CE. We get to have them all here. Every Canadian gets a chance to listen to that, network, socialize, and enjoy. We get to honor those who have done great work for our profession as well. We enjoy that aspect of Congress.
Another big thing that CAO does is really bring the profession together across the country.
We also host Optometric Leaders Forum every January, where we look at emerging trends across the country and invite regulators, association presidents, and executive directors to take on what's coming, "How do we prepare? How do we all work together to tackle and take advantage of what's coming?" Our last Optometric Leaders Forum was on technology, AI, and tele-optometry, "Where do we need to be? What's there? Where do we go?" This is an important subject that we as leaders need to take on, keep our members informed about, and get to know what's going on there.
How do we know enough about it to take control of it and use it to our advantage rather than being disadvantaged by it? We're educating our members on how to take advantage of it. We talked about this. We said that AI isn't going to take our jobs but an optometrist who understands AI might take our jobs.
AI isn't going to take our jobs, but an optometrist who understands AI might.
You touched on the value of a couple of these different events. I wonder if you could tell me a little bit about the specifics. You talked about Congress, where we are now and also the Optometric Leaders Forum. I would like to get a little bit more information about that. How is Congress in Quebec City going? What are you feeling? What would you like somebody who didn't attend Congress in Quebec City to take away from what's going on?
Martin would be bragging if you were to say wonderful things about this. I'll brag on his behalf. First of all, Congress is unique because many of us have graduated. We have friends that we have made in optometry school who may be practicing in other provinces. We may not see them if we go to our provincial meetings. Provincial meetings are great. It is a unique opportunity every two years to be able to interact with colleagues from any part of the country.
I have taken advantage of that. I have met many colleagues that I went to school with. It's a great way to connect again. Continuing education is great because we've got a large group of people coming. We can bring in good speakers. It's often in a location that many people haven't been to before. Many people have told me as beautiful as Quebec City is and as unique as it is with the cobblestone streets and the very old buildings dating back to the 1600s, it's like being in Europe but a whole lot closer. People haven't been there. It's gorgeous.
Martin wouldn't be bragging to say that. It's hot. Congress is unique. In addition to the CE, there are always sponsored events. There are a lot of things that aren't on the official agenda that happen in the evening, like dinners, presentations, and various social events too. If you've never been to Congress, you ought to try it.
I have to echo everything you said. As far as the location, Quebec City is beautiful. It's my first time visiting. It does give you that opportunity to go. For example, the next one happening in two years is going to be in Halifax. I've never been to The Maritimes. It will give me a great opportunity to go out that way and see Halifax. I've heard wonderful things. I'm looking forward to that. I'm echoing the energy that you get from seeing your colleagues from across the country and amazing people. In a couple of days that I've been here, I felt that.
It's wonderful. I'm going to be biased, but it's my favorite conference. You go to the ones in the States. They're all wonderful. It's a nice size. You see people. Maybe it's people you haven't seen in quite a while. There's time between courses to connect and learn from each other. It's not only the Great Sea. It's also the sea that you have in the hallway sometimes where you have an opportunity to get the best of both worlds here and lots of fun stuff happening even after the courses are over. I encourage you. If you haven't had a chance to attend, or it has been a while, come to Halifax in two years. It's going to be a lot of fun.
Bar stool education happens on a nightly basis. That's excellent. If you haven't attended, as far as Canadian events go, it is the biggest and the best as far as bringing from across the country all these amazing people into one place. You talked a little bit about OLF. I don't know that much about that. If you wouldn't mind sharing a bit, who is that open to? Who should or would attend?
OLF has been something that has been hosted by the Canadian Association of Optometrists. It's a way for leadership in the profession to gather and take on those subjects that we see as opportunities, potential threats, and different things that are coming down the line. Generally, it's the CAO Council, which comprises members from each province. Each province has a representative on our board.
The presidents of the associations and the presidents of the colleges and orders of optometry attend. The directors of the schools and different key leaders may be there as well. Depending on the year or what we see on the front line, we will set a theme. There will be presentations from experts, a lot of times, for discussion and compiling the results of those discussions into action items that we as an organization can learn from and take action on as well.
It's good to know CAO is organizing events like this that are going to help the association stay on top of what's happening not just in eye care but outside in other industries that may affect us.
I'm looking forward. We had such high reviews on our last OLF. It was a tremendously successful event. Everybody said that it was very well done. The topic was interesting. Artificial intelligence and how it relates to this field is a rapidly emerging topic. We are still deciding what the next one is going to look like, but it looks like it's going to go deeper into AI and technology.
That's an annual event. That's more so targeted toward certain leadership within eye care. What's learned from there is then trickled down or disseminated for us, the rest of the membership, through different means, whether it's here at Congress or other ways. We get that information and education at some point, but it has to start there. That's excellent.
Dr. Bohnsack, you touched on a couple of things already like indigenous and remote services required in rural areas. You also touched on insurance and wanting to raise those reimbursements from insurance companies. Are there any other important things that you think are on the minds of our colleagues and members across the country that the CAO is broaching?
A big one is that we have been working for close to a decade if not a whole decade on advocacy at the federal level. There are several things that we would like to accomplish at a national level. Finally, we have a bill that has been introduced, Bill C-284. It is relatively rare for a private member's bill. For those of you who didn't know this, and I didn't until I was told, if a bill starts with the letter C, it's a private member's bill. It's relatively rare for those to make it all the way through the processes. It has to go through 1st reading, 2nd reading, and 3rd reading study in the House and then Senate.
Ours is plodding along. I say ours because we advocated with the government, and a government member did introduce it. It is the first time that eye care is going to be looked at on a federal level. There are things like drug shortages that need to be addressed. We need new technologies and new drugs to be approved promptly so that we can serve our patients well.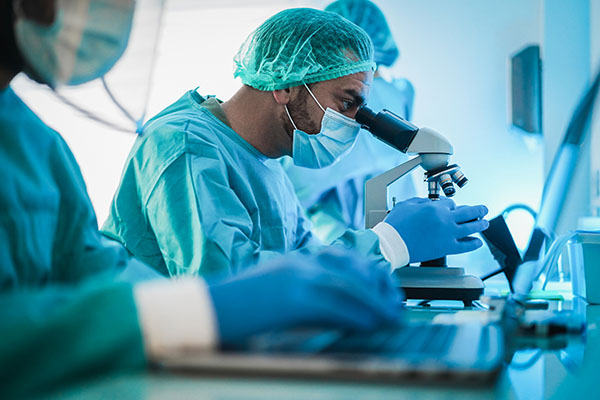 We talked about indigenous access and access for rural populations and so forth but there are other things that we want to do. We want to position optometry as the hub. We want to be known on the hill and in public as the go-to place for eye care. We don't want anyone to doubt that if you have a question regarding primary eye care or even secondary eye care, we want to be the place to go for information on that. We have made good strides in that. We are now reached by the media when somebody wants to talk to anyone about eye care.
Thank you very much for all the advocacy, resources, and everything that CAO provides. I'm going to encourage all my colleagues out there to get more involved or connect so we're all involved in the process so we can all support our profession. Are there any other final words you would like to share before we wrap up?
I want to say thank you for the opportunity to spread the word about CAO and Congress. As president, one of the key roles that we have is we travel to each annual general meeting and let people know what CAO is doing. We probably could talk for about 25 minutes, and we usually don't get that much time, but there is a lot that we're doing. I gave you a snapshot. It is great that you're having us on to be able to spread that knowledge about what CAO does and also about Congress. If you come back with one thing, Congress is a great place to go. Everybody should try it.
I also wanted to give a heartfelt thanks for having us here and giving us this platform and opportunity to talk about the Canadian Association of Optometrists and how important it is to get involved in your provincial association, which to an extent, makes you involved in a member of your national association as the CAO. You're giving us the opportunity for that. All of the information that you can find is on the website of CAO.
It's our 75th anniversary in 2023. This is 75 years now that the CAO has been around. I'll remind everyone. Whether it's your provincial or your national association, nothing gets advanced. Nothing happens without hard work by all the people who are on committees and who are serving around their councils, either provincially or nationally. By all means, be a member, first of all, and get involved in your association if you can.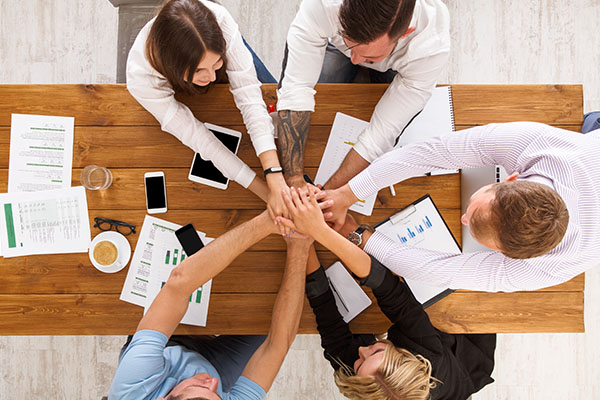 I couldn't have said it better myself. Before we wrap up, though, I'm very grateful to you for taking the time to come. I know you are very busy during Congress. This is going to be the beginning of some conversations that we're going to have. Martin and I were chatting. I would like to have the opportunity to have more conversations, dig deeper into some of these topics, and hear from some of our colleagues out there about what's on their minds so we can make sure that those channels are open for that conversation. That's going to be helpful for everybody. I look forward to having you both back on at some point down the road.
I would love that.
I appreciate your time. Thank you very much. Thank you, everybody, who's reading. I will see you in the next episode.
Important Link
About Harry Bohnsack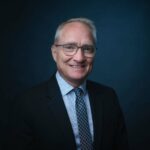 Dr. Harry Bohnsack practices in Fredericton, NB along with his wife and partner Dr. Paula Steffler. A UWSO graduate, Dr. Bohnsack started his practice in Oakville, ON. He relocated to Fredericton NB where he has practiced for close to two decades in a full-scope setting.
Dr. Bohnsack has served the NBAO as Media and Public Relations Chair for many years, as President from 2003-2005, and currently serves as Government Relations Chair and CAO Delegate. His other interests include music, travel, languages, books and gardening. He has been a member of Rotary for 25 years and has served in various capacities including club president.
About Martin Spiro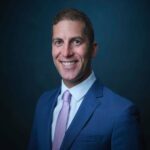 Dr. Martin Spiro completed his doctorate of optometry at the University of Montreal in 2014. He was the recipient of the Optometric Association's prestigious student of the year award. Dr. Spiro holds a bachelor of science in human physiology from McGill University, where he also completed an internship in cancer research. In the optometric field, Dr. Spiro's clinical research was honored by the Allergan Society's prize of excellence.
With a strong passion for eye care and an emphasis on inter-personal skills, Dr. Spiro is an active participant in the optometric community. He is the current representative for the province of Quebec at the Canadian Association of Optometrists and was recently named by Johnson & Johnson as one of Canada's top 40 optometrists under 40.
Dr. Spiro enjoys providing vision care to the west island community of Montreal at Optika Eye-Care Center. He also shares his time with the Montreal Association of the Blind (MAB-Mackay) working with patients suffering from visual impairment and has collaborated in humanitarian efforts travelling to South America to provide eye-exams.